Hotel digital marketing plays a crucial role in helping owners to maximise bookings and revenue. After all, it is the main way in which those in the hotel industry are able to reach out to potential customers, conveying their unique selling proposition, brand values and the reasons why guests should choose to stay with them.
For marketers operating in the hospitality industry, there are a wide range of hotel digital marketing strategies to turn to. In this article, you will learn more about some of the most important hotel digital marketing trends.
What is Hotel Digital Marketing?
Hotel digital marketing is an umbrella term, which refers to the various marketing strategies and techniques that hotels use, in order to promote their business and make a positive impression on customers. Essentially, it is about making a hotel as appealing as possible, in order to attract as many guests as possible.
In the digital age, hotel digital marketing occurs online, as well as in-person, and hotel brands need to maximise their presence through website traffic, social media, email and a variety of other channels.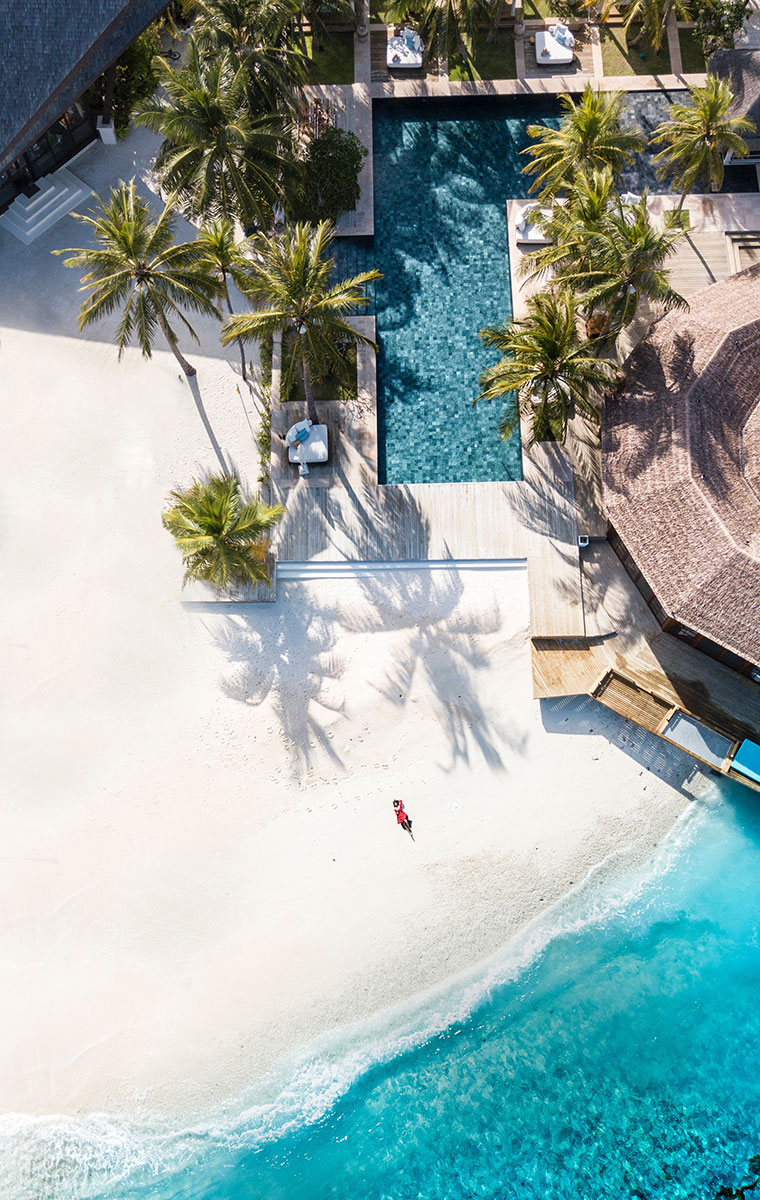 Why is Hotel Digital Marketing Important?
Within the hotel and hospitality industry, competition is one of the single biggest challenges for individual hotels to contend with. Hotel digital marketing is essential, as it is the way hotels are able to promote their property, highlight its unique features, ensure it stands out from rivals, and establish the benefits of staying there.
Ultimately, keeping up with the latest hotel digital marketing trends and engaging customers through marketing can help hotel owners to maximise the number of bookings they generate, and the revenue they bring in.
10 Hotel Digital Marketing Trends Within the Hotel Industry
It is vital for hotel digital marketing professionals to create a diverse marketing mix, so that they can reach different types of customers, with different preferences and priorities. In particular, the following 10 hotel digital marketing trends are going to play a crucial role, not only this year, but in the future too.
1. Customer Experience Marketing
Customer experience marketing refers to a collection of hotel digital marketing strategies that are based around the experience customers actually have when staying at a hotel, or interacting with a business. It is based around the idea that hotel customers do not really pay for products or services; they pay for experiences.
Hotels can improve the customer experience in a number of ways, such as through delivering excellent customer service, offering unique features in hotel rooms and providing a superior range of facilities for guests. By focusing marketing efforts on the experience, hotels can really tap into the reasons people stay in hotels in the first place.
2. Voice Search
In recent years, voice search has emerged as one of the most important hotel digital marketing trends and there are several hotel digitalmarketing strategies that can take advantage of this. For instance, using smart home devices, it is now possible for customers to book hotels entirely through voice commands and hotels should capitalise on this.
Additionally, voice search possibilities can also be implemented within hotel rooms and then promoted as a way of attracting customers. This can be achieved by including smart speakers or smart hubs in hotel rooms, allowing guests to use them to obtain the latest tourist information, or to book hotel services from the comfort of their room.
3. Artificial Intelligence (AI)
Customer service interactions form a major part of the modern hotel digitalmarketing mix, and artificial intelligence can play an important role here. For example, AI-powered chatbots are one of the best ways to ensure customers receive quick responses via live chat functions on hotel websites, 24-hours a day, eliminating slow response times.
However, the use of artificial intelligence within the hospitality sector extends far beyond this. For example, AI can help hotels to segregate customers more effectively, assisting with personalisation marketing efforts. It can also speed up data analytics, while AI-driven customer service robots can be deployed in hotels.
4. Influencer Marketing
Influencer marketing refers to the practice of reaching out to individuals who have significant online presence, and using their influence to get marketing messages out to a particular audience. Influencers tend to have established audiences, which may consist of a specific demographic, and their audience will usually respect their views.
In some ways, influencer marketing is similar to the way celebrity endorsements work, with the audience trusting a business or brand, because of its association with someone else they trust or admire. Hotels might partner with influences to create video content, social media posts, written content, or other forms of online marketing.
5. Virtual Reality
Virtual reality is one of the fastest-growing hotel digital marketing trends – and for good reason. One of the most exciting things about VR technology is the ability to alter a user's perception of reality, and this is extremely powerful as a hotel digital marketing tool, allowing users to experience digital recreations of certain environments.
A hotel might offer a virtual reality tour of their hotel on the company website, allowing users to experience what the inside of a hotel room actually looks and feels like.
Similarly, virtual travel experiences can provide users with an idea of what they can expect at a particular tourist destination, helping to convince them to make a booking. Other examples might include interactive virtual maps or virtual reality hotel tours to present your hotel upfront.
6. User Generated Content
In relation to the hotel industry, user generated content refers to online content that is created and shared by customers. Examples of this range from customer reviews and video blogs, through to hotel photos or holiday snaps. User generated content is most commonly shared on social media, or via personal blogs.
This kind of content has the benefit of coming from real customers, rather than from a brand, increasing audience trust. For hotel digital marketing strategies to truly harness the power of user generated content, they must provide opportunities for it to be easily created and shared, with digital photo booths being one such example.
7. Personalisation Marketing
The idea behind personalisation marketing is to deliver more targeted promotional content to individual users. It is a technique which relies heavily on the collection of user data, and the primary advantage of personalisation marketing is that the promotional content that is seen by customers is more relevant to them as individuals.
Personalisation marketing can take a number of forms, including intelligent product recommendations delivered over the internet, or personalised email marketing campaigns. Content can be tailored by obtaining personal contact details, but can also be targeted towards specific users based on their web browsing habits and social media activity.
8. Augmented Reality
Augmented reality is somewhat similar to virtual reality technology, but rather than entirely altering a user's surroundings, it works by overlaying information onto real-world environments – usually through a smartphone or tablet. The technology itself became mainstream through popular apps like Pokemon Go.
Today, augmented reality marketing is one of the most significant hotel digital marketing trends. In particular, promoting AR features can help a hotel to stand out from rivals. An example of its uses would be the inclusion of interactive wall maps in rooms, which can provide users with tourist information when they aim a smartphone at them.
9. Video Marketing
Video marketing is one of the most powerful hotel digital marketing strategies, helping to target marketing messages towards potential customers in a way that is convenient to them. Video content is especially popular on social media platforms, and it has the ability to combine visual and audio elements.
The range of options available to marketers is almost endless, from live streams of hotel activities, through to promotional videos highlighting hotel features, and interviews with customers, sharing their experiences. The growing prevalence of 360 degree video also opens up greater opportunities to fully immerse audiences.
10. Remarketing
Finally, remarketing is a way for those in hotel management to reach out to users who have already visited their hotel website, or interacted with their brand on social media. It can be especially beneficial to hotels, because research indicates a large number of people begin to make a hotel booking, before stopping. This could be because they have become distracted, or because they want to carry out further research.
Remarketing allows these users to be targeted with specific marketing messages, such as an image of the exact hotel room they were booking, reminding them of their interaction. A major advantage of remarketing over other forms of digital advertising is that hotels already know these users have shown some degree of interest.
The hotel industry is incredibly competitive, which is why hotel digital marketing is so crucial. Using the 10 hotel digital marketing trends listed in this article, hotels can reach customers in different ways, with a diverse range of marketing messages, maximising their chances of securing bookings and achieving revenue targets.